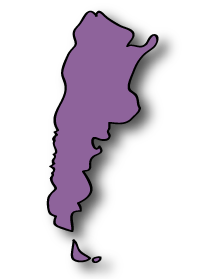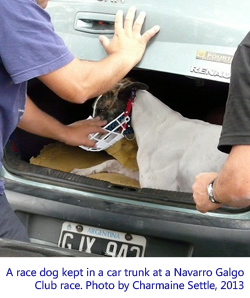 On December 2, 2016, commercial greyhound racing was prohibited nationwide by the government of Argentina.1
Until this time, the legality of greyhound racing was handled on a local basis. The Province of Buenos Aires prohibited dog racing in June 2000.2 In October 2013, the city of Venado Tuerto banned the construction of dog racing tracks altogether.3
Racing was once held year round, the majority of races occurring on Sundays.4 The dogs competed on straight, dirt tracks. There were 71 breeding kennels in Argentina listed on Greyhound Data, an online database maintained by dog racing gamblers.5 In addition, at least some of the breeding and racing greyhounds in Argentina were born in other countries, including Australia and Ireland.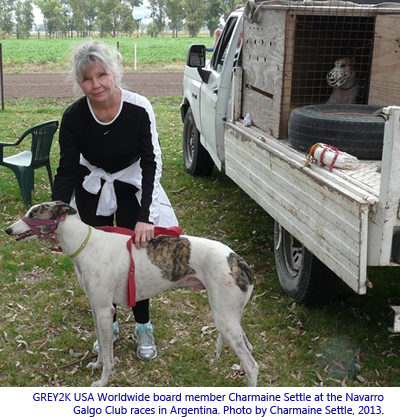 ---
"El Gobierno promulgó la ley que prohíbe las carreras de galgos," Telam, December 2, 2016, http://www.telam.com.ar (accessed December 5, 2016).
Ley No. 12449, June 2000, B.O. 24095.
"El Concejo prohibió la instalación de canódromos en VT," Venado23, October 9, 2013, http://www.venado24.com.ar (accessed October 6, 2014).
Email from Charmaine Settle, Director, GREY2K USA, to Carey M. Theil, Executive Director, and Christine Dorchak, President, GREY2K USA, April 15, 2013, 3:18PM EST (on file with author).
"Breeding Kennels of…," Greyhound-Data, October 2014, http://www.greyhound-data.com (accessed October 6, 2014).