It seems like yesterday. There were 49 commercial dog tracks in the US and nearly 200 across the globe.
But in the year 2000, the first citizen's initiative to end the cruelty of dog racing was launched. Our original "Grey2k Committee of Massachusetts" consisted of a group of determined volunteers who had the courage to challenge two politically connected track owners. We faced threats and harassment. Four of us were even sued for $10 million in an attempt to shut us down.
Worst of all, we were outspent 5-1 by our wealthy opponents and lost by a margin of 51% to 49% on the statewide ballot. Then, on February 7, 2001, just weeks after this upsetting election, Carey Theil and I formed greyhound protection group GREY2K USA.
During our early years, we worked to educate the public about the need to end dog racing and then finally, real change began to happen. Our bills passed all across the country, dozens of tracks closed in New England, the Pacific Northwest and the Southwest. And today, on our 19th anniversary, we are still working hard to take down the last five American tracks – while also opening up new campaigns with our allies in Ireland, Great Britain and Australia.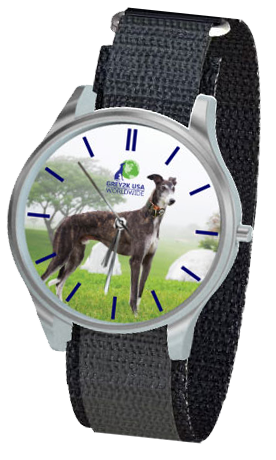 We'd also like to invite you to enter our 2020 Greyhound Love contest. Just submit up to two photos of your favorite hounds, past or present, via our website by Tuesday, February 11. The winner will be announced on Valentine's Day and she or he will receive the glorious greyhound figurine pictured here. Our contest is free to enter.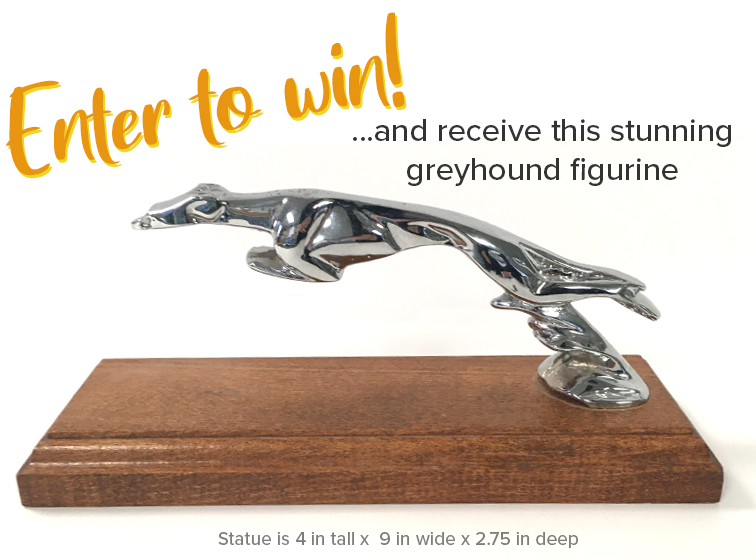 This lifesaving work can only continue with your help. Together, we will conquer the cruelty of dog racing and keep saving hounds around the world!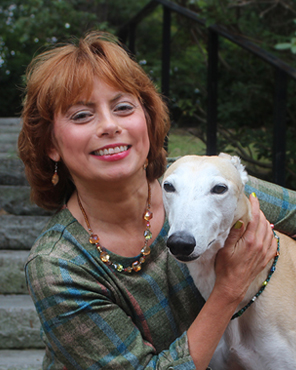 Christine A. Dorchak, Esq.
President
GREY2K USA Worldwide
P.S. While supplies last, you can also buy one of our Greyhound Freedom wall calendars for just $19. Each features the history of our fight to end dog racing, month by month and year by year since 2001. Plus, adopters from around the world provided the stunning pictures that make this calendar a real keepsake!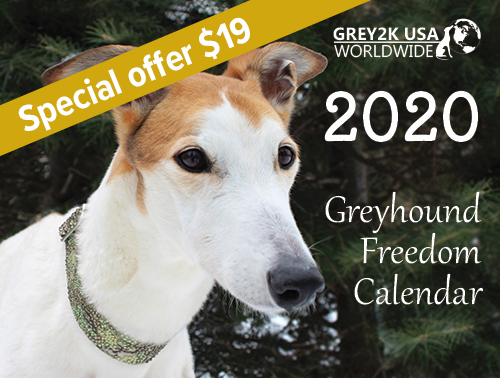 Save greyhounds by visiting smile.amazon.com and selecting the GREY2K USA Education Fund as the charity you support.
©GREY2K USA Worldwide. All rights reserved. GREY2K USA Worldwide is a non-profit 501(c)4 advocacy organization located at 7 Central Street, Arlington, Massachusetts 02476. 100% of donations support our mission to end dog racing. We are grateful for personal and corporate contributions. Because GREY2K USA lobbies for greyhound legislation, contributions are not tax deductible.

For more information please contact 781-488-3526 or visit GREY2KUSA.org.

Florida: CH35695. A COPY OF OUR OFFICIAL REGISTRATION AND FINANCIAL INFORMATION MAY BE OBTAINED FROM THE DIVISION OF CONSUMER SERVICES BY CALLING TOLL-FREE WITHIN THE STATE, 1-800-HELPFLA, OR VIA THE INTERNET AT WWW.FLORIDACONSUMERHELP.COM. Illinois: Contracts and reports regarding GREY2K USA Worldwide are on file with the Illinois Attorney General. Maryland: Documents and information submitted under the Maryland Solicitations Act are available, for the cost of copies and postage, from the Maryland Secretary of State, State House, Annapolis, MD 21401 or by calling 800-825-4510. Mississippi: The official registration and financial information of GREY2K USA Worldwide may be obtained from the Mississippi Secretary of State's office by calling 1-888-236-6167 (in MS) or 1-601-359-1350. New Jersey: INFORMATION FILED WITH THE ATTORNEY GENERAL CONCERNING THIS CHARITABLE SOLICITATION AND THE PERCENTAGE OF CONTRIBUTIONS RECEIVED DURING THE LAST REPORTING PERIOD BY GREY2K USA WORLDWIDE THAT WERE DEDICATED TO THE CHARITABLE PURPOSE MAY BE OBTAINED FROM THE ATTORNEY GENERAL OF THE STATE OF NEW JERSEY BY CALLING 973-504-6215 AND IS AVAILABLE ON THE INTERNET AT HTTP://WWW.STATE.NJ.US/LPS/CA/CHARFRM.HTM. New York: Upon request, from the Attorney General's Charities Bureau, 28 Liberty Street, New York, NY 10005, 1-212-416-8686 or www.charitiesnys.com. North Carolina: Financial information about this organization and a copy of its license are available from the State Solicitation Licensing Branch at 1-888-830-4989 (in NC) or 919-807-2214. Pennsylvania: The official registration and financial information of GREY2K USA Worldwide may be obtained from the Pennsylvania Department of State by calling toll-free, within Pennsylvania, 1-800-732-0999, or 1-717-783-1720. Virginia: A financial statement is available from the Office of Charitable and Regulatory Programs, P.O. Box 1163, Richmond, VA 23218. Washington: GREY2K USA Worldwide's financial information may be obtained from the Secretary of State at 1-800-332-4483 or 360-725-0378. West Virginia: West Virginia residents may obtain a summary of the registration and financial documents from the Secretary of State, State Capitol, Charleston, West Virginia 25305. REGISTRATION IN THE ABOVE STATES DOES NOT IMPLY ENDORSEMENT, APPROVAL, OR RECOMMENDATION BY THE STATE.