PLEASE FORWARD AND CROSSPOST TO ALL LISTS
VICTORY FOR THE GREYHOUNDS!!!
Friends:
The GREY2K USA team has been working very hard in many states over the past few weeks. It is our dream to grow our campaigns so we can fight for every greyhound, in every remaining racing state. Please send a donation today to help us reach this goal!
We would like to offer our special thanks to all of the wonderful volunteers who have played such a big role in the good news coming from Massachusetts, Florida, New Hampshire and Rhode Island this Spring.
Clearly, the trend in greyhound racing is with the dogs. It is up to all of us to keep working until the cruelty of dog racing ends nationwide.
Please support these efforts with a generous contribution today. GREY2K USA is struggling to grow and we need your help now.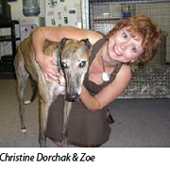 For the greyhounds,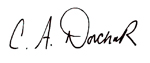 Christine A. Dorchak, Esq.
President