PLEASE FORWARD AND CROSSPOST TO ALL LISTS
Summer Sale – Up to 50% Off Greyhound
T-shirts, Tote Bags and Jewelry!
Friends:
To celebrate the coming of summer, we are offering our greyhound t-shirts, greyhound jewelry and tote bags for up to half the usual price!
Also, brand new to our Shop page, see our very special brindle notecards modeled by our very own Zoe!
Take this opportunity to order a GREY2K USA tank or t-shirt now. Our popular Greyhound Family and Greyhound Heaven t-shirts are also included in this sale.
You may also order a sterling silver greyhound necklace (normally $50) for $25 and also take a marcasite pin, a beautiful complement to the necklace, for another $25! This is a special 2-for-1 offer to thank you, our treasured supporters and volunteers.
And don't forget to "go green" by ordering one of our special edition tote bags!
You will also find lots of other "greyt" items available, including bumper stickers and buttons, art work, dolls and even chocolates.
This special sale ends June 30, so please don't wait!
Every purchase benefits our nationwide campaign to end dog racing. Treat yourself and help the greyhounds today.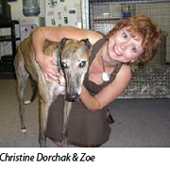 For the greyhounds,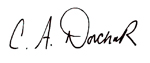 Christine A. Dorchak, Esq.
President