The word is gruesome. This week, we shared news of unspeakable cruelty to greyhounds in Ireland. According to a secret industry report unearthed by RTÉ News, almost 6,000 greyhounds are cruelly killed each year. Their crime? They did not run fast enough to earn their keep. Dogs are slaughtered one at a time for €20 a piece or in groups of ten at a discount.
These helpless hounds, many only a year old, have no chance at all. They are sent to the country's commercial slaughterhouses, bludgeoned or shot to death, then dumped – just like trash. And this is done in the wake of the highest government subsidy program ever, with current grants of €16.8 million ($19 million USD) per year!
Watch the full video RTÉ Investigates: Greyhounds Running for their Lives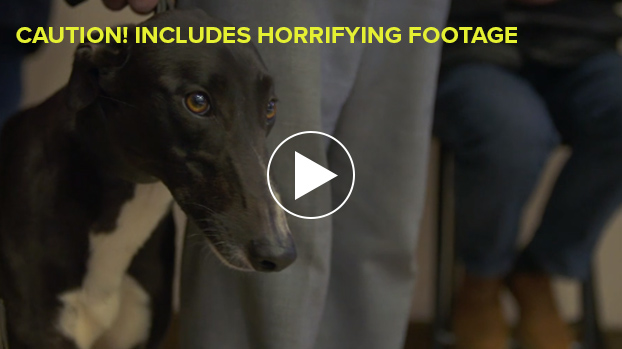 As for the dogs that make it to the track, the Irish Greyhound Board's report finds that the racing pool of 3,600 dogs rotates twice per year and the average dog's racing life is under seven months. Approximately 15,000 pups are bred each year so that the industry produces 1,000% more greyhounds each year than is actually required, creating a humane nightmare.
The dog racing industry has no shame! Please sign our petition to Irish Minister of State Andrew Doyle and Minister of Agriculture Michael Creed and tell them that it is time to end the cruelty and waste of dog racing.
No matter where you live, your voice is urgently needed for the greyhounds today.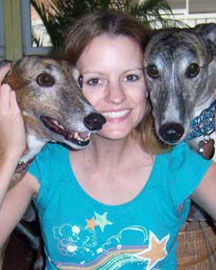 Kelly Shannon Driscoll
Board Member
GREY2K USA Worldwide
©GREY2K USA Worldwide. All rights reserved. GREY2K USA Worldwide is a non-profit 501(c)4 advocacy organization located at 7 Central Street, Arlington, Massachusetts 02476. 100% of donations support our mission to end dog racing. We are grateful for personal and corporate contributions. Because GREY2K USA lobbies for greyhound legislation, contributions are not tax deductible.

For more information please contact 781-488-3526 or visit GREY2KUSA.org.

Florida: CH35695. A COPY OF OUR OFFICIAL REGISTRATION AND FINANCIAL INFORMATION MAY BE OBTAINED FROM THE DIVISION OF CONSUMER SERVICES BY CALLING TOLL-FREE WITHIN THE STATE, 1-800-HELPFLA, OR VIA THE INTERNET AT WWW.FLORIDACONSUMERHELP.COM. Illinois: Contracts and reports regarding GREY2K USA Worldwide are on file with the Illinois Attorney General. Maryland: Documents and information submitted under the Maryland Solicitations Act are available, for the cost of copies and postage, from the Maryland Secretary of State, State House, Annapolis, MD 21401 or by calling 800-825-4510. Mississippi: The official registration and financial information of GREY2K USA Worldwide may be obtained from the Mississippi Secretary of State's office by calling 1-888-236-6167 (in MS) or 1-601-359-1350. New Jersey: INFORMATION FILED WITH THE ATTORNEY GENERAL CONCERNING THIS CHARITABLE SOLICITATION AND THE PERCENTAGE OF CONTRIBUTIONS RECEIVED DURING THE LAST REPORTING PERIOD BY GREY2K USA WORLDWIDE THAT WERE DEDICATED TO THE CHARITABLE PURPOSE MAY BE OBTAINED FROM THE ATTORNEY GENERAL OF THE STATE OF NEW JERSEY BY CALLING 973-504-6215 AND IS AVAILABLE ON THE INTERNET AT HTTP://WWW.STATE.NJ.US/LPS/CA/CHARFRM.HTM. New York: Upon request, a copy of GREY2K USA Worldwide's last annual report is available from the New York State Attorney General's Charities Bureau, Attn: FOIL Officer, Department of State, 120 Broadway, New York, New York 10271. North Carolina: Financial information about this organization and a copy of its license are available from the State Solicitation Licensing Branch at 1-888-830-4989 (in NC) or 919-807-2214. Pennsylvania: The official registration and financial information of GREY2K USA Worldwide may be obtained from the Pennsylvania Department of State by calling toll-free, within Pennsylvania, 1-800-732-0999, or 1-717-783-1720. Virginia: A financial statement is available from the Office of Charitable and Regulatory Programs, P.O. Box 1163, Richmond, VA 23218. Washington: GREY2K USA Worldwide's financial information may be obtained from the Secretary of State at 1-800-332-4483 or 360-725-0378. West Virginia: West Virginia residents may obtain a summary of the registration and financial documents from the Secretary of State, State Capitol, Charleston, West Virginia 25305. REGISTRATION IN THE ABOVE STATES DOES NOT IMPLY ENDORSEMENT, APPROVAL, OR RECOMMENDATION BY THE STATE.