Summer Contest Reminder:
Enter Your Dog by July 5!
Last year, we introduced a new credit card to benefit the work of GREY2K USA. The initial photos were our own, but now we want to put your greyhound in the picture, too!
If you'd like to make your dog a star, enter our contest today! Up to four winners will be chosen and each will grace the front of a GREY2K USA credit card.
Contest Rules
Entries must meet all of the criteria below to be accepted:
Entry deadline is July 5, 2010, 5:00 p.m. Eastern Standard Time.

Only digital photos can be accepted and must be submitted by e-mail. (See submission instructions below.)

Photo resolution must be a minimum of 300 dpi at 5" wide x 3" high. (Not sure if your photo is the right resolution? If it is, the file size will be greater than 500 Kb.)

Photos must be horizontal (wide/landscape) format, not vertical (tall/portrait) orientation. If you have any questions about what this means or what type of photo might work best, please click here to see our current designs.

Entry fee is $5.00 per photo.

Multiple entries of the same dog or dogs are acceptable.

You must be the sole owner of the copyright of any image submitted, and photos cannot have been published previously by a third party. (Previous submissions to GREY2K USA are fine!)

Winners will be asked to sign a release granting use of the photo to GREY2K USA.
Submit Your Photo in Two Easy Steps!
Click here to submit your entry fee donation ($5.00 per photo) through our secure site. Type "Photo contest" on any unused line in the donation form.

E-mail your photos to photocontest@grey2kusa.org. Please be sure to include your name, phone number and the names of the dogs in the photo!
Good luck to all!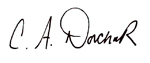 Christine A. Dorchak, Esq.
President