Just in, check out our new shirts and coordinating caps! Show the world how much you love greyhounds by purchasing official GREY2K USA Worldwide apparel.
Our newly designed shirts are 100% cotton and available as short sleeve tees or summer tank tops. The front displays our logo and on the back, a happy greyhound wagging his tail is shown with the words, "home is where my greyhound is."
Get yours now and receive a free "Save the Greyhounds" wristband.
But wait, how about a coordinating cap? Our 100% brushed cotton caps are blue and adjustable. The back reads "end dog racing."
New caps feature our logo and read "end dog racing" on the back
Every purchase supports our dedicated work to end dog racing worldwide. Please order while supplies last!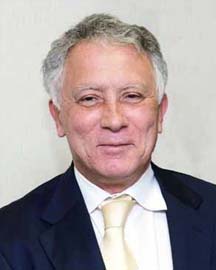 Albano Martins
Board Member
GREY2K USA Worldwide
P.S. There's still time to enter our "Room to Zoom" video contest. Celebrate your dog's freedom by making a short video for all the world to see!
It's easy to enter. Just make a short video of your hound and upload it to our official contest page by Tuesday, July 30 at 12 PM ET. The winner will receive a 2" multi-media greyhound pendant on a stainless steel chain. We will be posting the top entries on Facebook on August 1 and the video with the most likes by Monday August 5 at 12 PM ET will be declared the winner.
©GREY2K USA Worldwide. All rights reserved. GREY2K USA Worldwide is a non-profit 501(c)4 advocacy organization located at 7 Central Street, Arlington, Massachusetts 02476. 100% of donations support our mission to end dog racing. We are grateful for personal and corporate contributions. Because GREY2K USA lobbies for greyhound legislation, contributions are not tax deductible.

For more information please contact 781-488-3526 or visit GREY2KUSA.org.

Florida: CH35695. A COPY OF OUR OFFICIAL REGISTRATION AND FINANCIAL INFORMATION MAY BE OBTAINED FROM THE DIVISION OF CONSUMER SERVICES BY CALLING TOLL-FREE WITHIN THE STATE, 1-800-HELPFLA, OR VIA THE INTERNET AT WWW.FLORIDACONSUMERHELP.COM. Illinois: Contracts and reports regarding GREY2K USA Worldwide are on file with the Illinois Attorney General. Maryland: Documents and information submitted under the Maryland Solicitations Act are available, for the cost of copies and postage, from the Maryland Secretary of State, State House, Annapolis, MD 21401 or by calling 800-825-4510. Mississippi: The official registration and financial information of GREY2K USA Worldwide may be obtained from the Mississippi Secretary of State's office by calling 1-888-236-6167 (in MS) or 1-601-359-1350. New Jersey: INFORMATION FILED WITH THE ATTORNEY GENERAL CONCERNING THIS CHARITABLE SOLICITATION AND THE PERCENTAGE OF CONTRIBUTIONS RECEIVED DURING THE LAST REPORTING PERIOD BY GREY2K USA WORLDWIDE THAT WERE DEDICATED TO THE CHARITABLE PURPOSE MAY BE OBTAINED FROM THE ATTORNEY GENERAL OF THE STATE OF NEW JERSEY BY CALLING 973-504-6215 AND IS AVAILABLE ON THE INTERNET AT HTTP://WWW.STATE.NJ.US/LPS/CA/CHARFRM.HTM. New York: Upon request, a copy of GREY2K USA Worldwide's last annual report is available from the New York State Attorney General's Charities Bureau, Attn: FOIL Officer, Department of State, 120 Broadway, New York, New York 10271. North Carolina: Financial information about this organization and a copy of its license are available from the State Solicitation Licensing Branch at 1-888-830-4989 (in NC) or 919-807-2214. Pennsylvania: The official registration and financial information of GREY2K USA Worldwide may be obtained from the Pennsylvania Department of State by calling toll-free, within Pennsylvania, 1-800-732-0999, or 1-717-783-1720. Virginia: A financial statement is available from the Office of Charitable and Regulatory Programs, P.O. Box 1163, Richmond, VA 23218. Washington: GREY2K USA Worldwide's financial information may be obtained from the Secretary of State at 1-800-332-4483 or 360-725-0378. West Virginia: West Virginia residents may obtain a summary of the registration and financial documents from the Secretary of State, State Capitol, Charleston, West Virginia 25305. REGISTRATION IN THE ABOVE STATES DOES NOT IMPLY ENDORSEMENT, APPROVAL, OR RECOMMENDATION BY THE STATE.