** PLEASE FORWARD & CROSS-POST **

Dog Racing to End in Rhode Island August 8!

Dear Friends,

Today I bring you great news!! After hearing from greyhound advocates around the world, the Rhode Island legislature has announced it will not hold a special summer session in order to prevent Twin River from shutting down live racing.

This means that dog racing will end on August 8!

When lawmakers report back in September, we will introduce legislation to end dog racing as a matter of law. Please thank Representative Patricia Serpa and Senator Lou Raptakis for sponsoring this bill, which will end dog racing for good in New England.

www.blogtalkradio.com/NQR and call 347-677-0792 with your questions and comments.**

Once Twin River ends dog racing, there will be just eight states remaining where dog racing is legal and operational. Gracie Club or by making a contribution today.

Together, we can end dog racing nationwide!

For the greyhounds,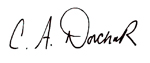 Christine A. Dorchak, Esq.
President
Dennis Tabella of Defenders
of Animals, Rep. Pat Serpa &
Rep. Rod Driver with Christine Dorchak, Carey Theil & Zoe
at the Rhode Island rally.