In December, we released the first comprehensive report on doping in the American dog racing industry. Did you know that gentle hounds have tested positive for Class 1 drugs like cocaine, oxycodone and oxymorphone, as well as amphetamines? Pain suppressors like novocaine and lidocaine are routinely administered to mask the stress of racing rather than treat it. Shockingly, the industrial solvent Dimethylsulfoxide (DMSO) is often used as an anti-inflammatory!
Industry records show that drug positives spiked in 2017 -- so this terrible problem is getting worse, not better. In fact, racing greyhounds are being drugged worldwide.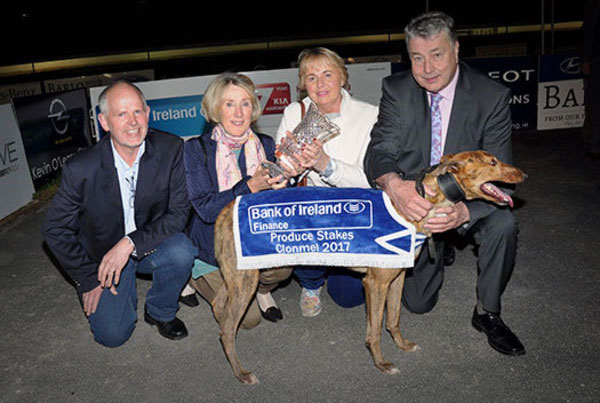 Clonbrien Hero tested positive for cocaine three times
Fearsome Flicker tested cocaine-positive at Nottingham Stadium in the UK, as did Tristar at Shawfield Stadium. Both dogs were just 3 years old. In Australia, three dogs tested positive for amphetamines and methamphetamines in just one month! In March 2018, Clonbrien Hero was nominated as the Irish Greyhound Board's "Dog of the Year" – even after he tested positive for cocaine three times.
In the latest reported cases from Florida, America's No. 1 dog racing state, two winning greyhounds tested cocaine-positive at two different tracks in the same month! Castle Rock was found with benzoylecgonine in her system after leading the pack at Orange Park Kennel Club on July 19. This was the third time she tested cocaine-positive. A three-old brindle named Ruthless was also found to be coked up when she ran a race at the Orlando dog track just three days later.
As one lawmaker put it, this is cheating. More than that, it is downright cruel and inhumane and must stop. Please sign our new petition to world leaders today. Tell them dog racing has a drug problem and should end now.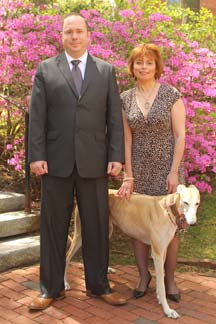 Christine A. Dorchak, Esq.
President
GREY2K USA Worldwide
Carey M. Theil
Executive Director
GREY2K USA Worldwide
P.S. You can show your support for ending dog racing by ordering a limited edition "Race Cars, Not Dogs" t-shirt. These are being offered by volunteer Sharie Lesniak of Florida and will only be available for one more week!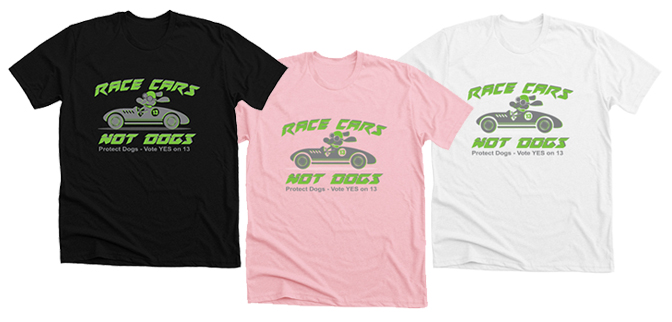 ©GREY2K USA Worldwide. All rights reserved. GREY2K USA Worldwide is a non-profit 501(c)4 advocacy organization located at 7 Central Street, Arlington, Massachusetts 02476. 100% of donations support our mission to end dog racing. We are grateful for personal and corporate contributions. Because GREY2K USA lobbies for greyhound legislation, contributions are not tax deductible.


Privacy Notice: It is against our policy to share, rent, sell or make our supporters' or volunteers' names or other information available to third parties. Unless disclosure is required by law, we can assure you that your personal information will be kept confidentially by this organization.
For more information please contact 781-488-3526 or visit GREY2KUSA.org.