National Dog Day is coming up next Monday and we invite you to celebrate in two greyt ways! First, enter your favorite greyhound photos in our new calendar contest and then learn how you can help end dog racing whenever you go shopping.
We are pleased to announce that we will be releasing a full-color 2020 greyhound calendar! This unique calendar showcases twelve winning dogs and highlights key victories in our campiagn to close down dog tracks worldwide. Help make 2020 even more memorable with your greyhound featured in our calendar!
View last year's calendar contest winners here.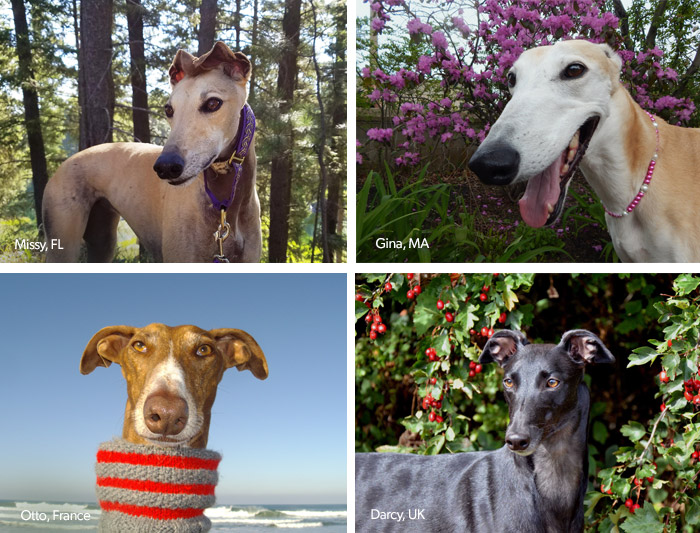 Calendar contest winners from 2019
Another way to celebrate greyhounds is to apply for an official GREY2K USA Worldwise Visa card! Each new account created supports our mission to save greyhounds as well as every purchase made. Plus, you earn rewards each time you use it. Apply today and help gentle hounds whenever you go shopping!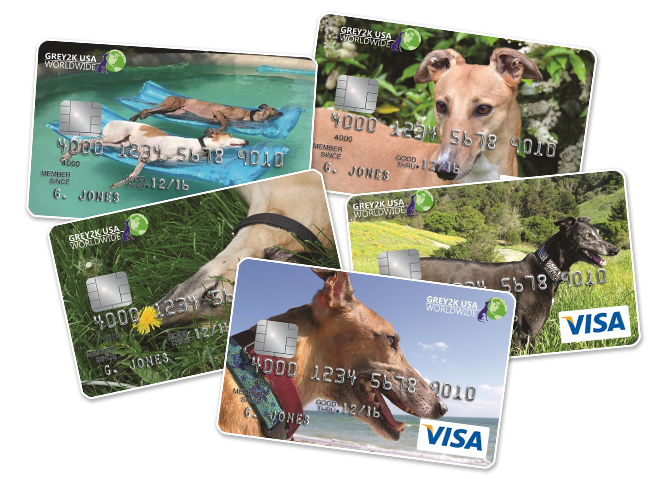 2020 Calendar Contest Submission Rules
Please be sure to tell us your greyhound's story and why you think she or he should be included. Hint: We love images that relate to a particular month, season or holiday. Please see below for entry rules and guidelines.
Entry fee is $5 per photo and memorial entries of dogs now passed are very much welcomed.


Photographs must be horizontal (landscape), not vertical (portrait).



Each jpg file must be titled with your dog's name, 'underscore' and the entry number. For instance the first image uploaded of a dog named Zoe would be called "Zoe_1.jpg"





Photographs must be in color and of 300 dpi quality or greater than 8.75" high x 11.25" wide (file size will be 500 KB or more).





Photographs cannot have been published in other calendars (OK if submitted for previous GREY2K USA Worldwide contests).





You may pay your entry fee with our easy and secure online system.





Please use one form per dog. If multiple dogs are pictured in one photo, it's ok to use one form. Use a separate form for additional dogs. File name should list the left dog first (example: zoe_gina_1.jpg).





There is no limit to the number of photos entered, but remember that there is an entry fee of $5 per photo.





Deadline for submission is 5:00 p.m. Eastern Time on September 17, 2019.





All entrants must agree to release submitted photos for fair use by GREY2K USA Worldwide.





Finally, each monthly winner will receive a free calendar!
We wish everyone the best of luck and thank you for sharing your greyhound photos!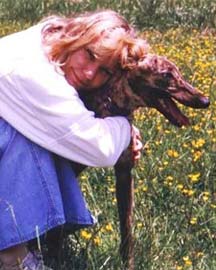 Charmaine Settle
Board Member
GREY2K USA Worldwide

Save greyhounds by visiting smile.amazon.com and selecting the GREY2K USA Education Fund as the charity you support.
©GREY2K USA Worldwide. All rights reserved. GREY2K USA Worldwide is a non-profit 501(c)4 advocacy organization located at 7 Central Street, Arlington, Massachusetts 02476. 100% of donations support our mission to end dog racing. We are grateful for personal and corporate contributions. Because GREY2K USA lobbies for greyhound legislation, contributions are not tax deductible.

For more information please contact 781-488-3526 or visit GREY2KUSA.org.

Florida: CH35695. A COPY OF OUR OFFICIAL REGISTRATION AND FINANCIAL INFORMATION MAY BE OBTAINED FROM THE DIVISION OF CONSUMER SERVICES BY CALLING TOLL-FREE WITHIN THE STATE, 1-800-HELPFLA, OR VIA THE INTERNET AT WWW.FLORIDACONSUMERHELP.COM. Illinois: Contracts and reports regarding GREY2K USA Worldwide are on file with the Illinois Attorney General. Maryland: Documents and information submitted under the Maryland Solicitations Act are available, for the cost of copies and postage, from the Maryland Secretary of State, State House, Annapolis, MD 21401 or by calling 800-825-4510. Mississippi: The official registration and financial information of GREY2K USA Worldwide may be obtained from the Mississippi Secretary of State's office by calling 1-888-236-6167 (in MS) or 1-601-359-1350. New Jersey: INFORMATION FILED WITH THE ATTORNEY GENERAL CONCERNING THIS CHARITABLE SOLICITATION AND THE PERCENTAGE OF CONTRIBUTIONS RECEIVED DURING THE LAST REPORTING PERIOD BY GREY2K USA WORLDWIDE THAT WERE DEDICATED TO THE CHARITABLE PURPOSE MAY BE OBTAINED FROM THE ATTORNEY GENERAL OF THE STATE OF NEW JERSEY BY CALLING 973-504-6215 AND IS AVAILABLE ON THE INTERNET AT HTTP://WWW.STATE.NJ.US/LPS/CA/CHARFRM.HTM. New York: Upon request, a copy of GREY2K USA Worldwide's last annual report is available from the New York State Attorney General's Charities Bureau, Attn: FOIL Officer, Department of State, 120 Broadway, New York, New York 10271. North Carolina: Financial information about this organization and a copy of its license are available from the State Solicitation Licensing Branch at 1-888-830-4989 (in NC) or 919-807-2214. Pennsylvania: The official registration and financial information of GREY2K USA Worldwide may be obtained from the Pennsylvania Department of State by calling toll-free, within Pennsylvania, 1-800-732-0999, or 1-717-783-1720. Virginia: A financial statement is available from the Office of Charitable and Regulatory Programs, P.O. Box 1163, Richmond, VA 23218. Washington: GREY2K USA Worldwide's financial information may be obtained from the Secretary of State at 1-800-332-4483 or 360-725-0378. West Virginia: West Virginia residents may obtain a summary of the registration and financial documents from the Secretary of State, State Capitol, Charleston, West Virginia 25305. REGISTRATION IN THE ABOVE STATES DOES NOT IMPLY ENDORSEMENT, APPROVAL, OR RECOMMENDATION BY THE STATE.