I am very proud to endorse my friend and role model, Gretchen Van Ness, to represent the 14th Suffolk District of Massachusetts. Please join me in supporting this progressive and compassionate attorney who helped launch our campaign for the greyhounds in 2001! Learn more at gretchenvanness.org.
If you #VoteVanNess on September 4, her district will include Hyde Park, Roslindale and West Roxbury. Gretchen has spent more than three decades fighting to advance the rights and liberties of all Massachusetts residents. She is now a proud member of the EmergeMA Class of 2017, a program that trains progressive Democratic women to serve in public office.
• Gretchen is one of Boston's leading civil rights lawyers and has appeared before every court in Massachusetts as well as the U.S. Supreme Court, representing clients in sex, race, age, disability, and sexual orientation discrimination cases.


• As President of the Women's Bar Association of Massachusetts, she worked to protect legal services and coordinated the Equal Marriage Task Force. As clerk to the Chairman of the U.S. Sentencing Commission, she assisted in reporting to Congress on racial disparities in federal sentencing. As Staff Attorney to the First Circuit Court of Appeals, her recommendations in prisoners' rights appeals led to changes in the law.


• Gretchen is now part of the Mayor's "Resilient Boston" project to uproot racism in our City.
More than anything, I would like you to know that Gretchen is my dear friend and someone I know you can count on. Please remember to vote for her on Election Day, September 4. If dogs could vote, I know they would #GoForGretchen, so please make sure that you do!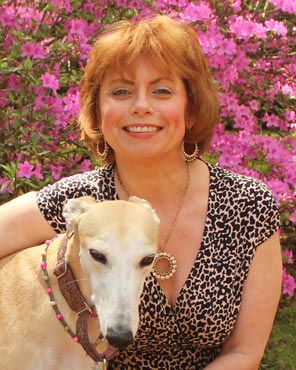 Christine A. Dorchak, Esq.
President
GREY2K USA Worldwide
P.S. Gina and I will be helping get out the vote this weekend. Please consider signing up to volunteer for Gretchen as well!
©GREY2K USA Worldwide. All rights reserved. GREY2K USA Worldwide is a non-profit 501(c)4 advocacy organization located at 7 Central Street, Arlington, Massachusetts 02476. 100% of donations support our mission to end dog racing. We are grateful for personal and corporate contributions. Because GREY2K USA lobbies for greyhound legislation, contributions are not tax deductible.


Privacy Notice: It is against our policy to share, rent, sell or make our supporters' or volunteers' names or other information available to third parties. Unless disclosure is required by law, we can assure you that your personal information will be kept confidentially by this organization.
For more information please contact 781-488-3526 or visit GREY2KUSA.org.