I am writing today to ask for your urgent help to end dog racing in West Virginia. If you would like to see two more American tracks close and hundreds of greyhounds get the second chance they deserve, please sign our new petition now.
Thankfully, state lawmakers have now joined the fight. West Virginia stands as one of the last states to allow dog racing, and this unpopular activity has only continued because of a law that both mandates dog racing and covers its losses to the tune of $15 million each year! Read more from Senate President Mitch Carmichael and then please sign and share our petition to Governor Jim Justice now.
My visit to the Tri-State dog track in Charleston is something I will never forget. Over and over, groups of eight dogs were brought out, paraded before a small handful of bettors, then shoved into tiny metal starting boxes. Each race was no more than 30 seconds. I was one of only five people there.
Dogs are pushed into small starting boxes.
One black greyhound wearing a white jacket fell far behind the other dogs. But "Number 3" kept going and struggled around the last turn. Tail wagging, he looked so happy and proud to have finished the race! This young pup hoped for a reward, but instead he was grabbed by the collar and dragged away, out of sight.
Let's face it, this callous industry has no love for slow dogs … Number 3 was as good as dead. In fact, according to state records, an innocent greyhound dies every ten days, on average, in the Mountain State.
For a gift of $80 or more we will send you a beautiful greyhound doll and one of our new "end dog racing" caps along with a special surprise.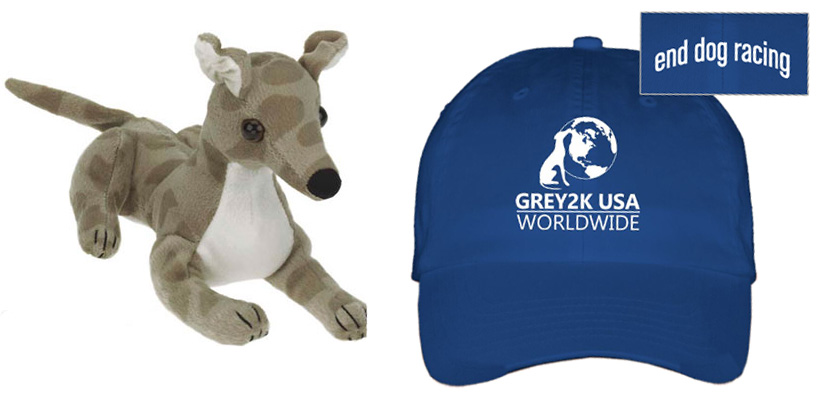 Every dollar you give brings the greyhounds us one step closer to freedom.

For the hounds,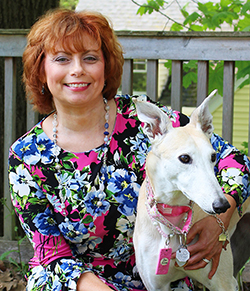 Christine A. Dorchak, Esq.
President
GREY2K USA Worldwide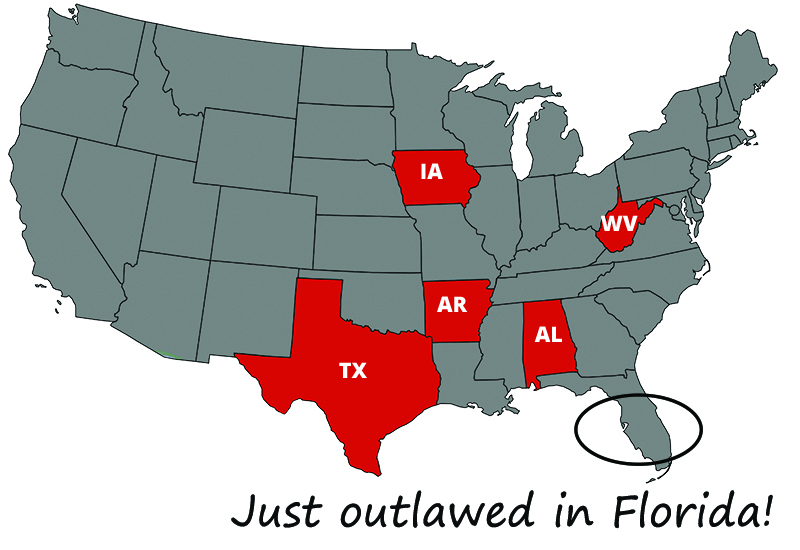 In 2018, our coalition succeeded in closing the only legal dog track in China and months later, Florida voters approved our bill to prohibit dog racing in their state. Now we are setting our sights on the remaining six American tracks and the world at large. West Virginia is next. Won't you please help?

Save greyhounds by visiting smile.amazon.com and selecting the GREY2K USA Education Fund as the charity you support.
©GREY2K USA Worldwide. All rights reserved. GREY2K USA Worldwide is a non-profit 501(c)4 advocacy organization located at 7 Central Street, Arlington, Massachusetts 02476. 100% of donations support our mission to end dog racing. We are grateful for personal and corporate contributions. Because GREY2K USA lobbies for greyhound legislation, contributions are not tax deductible.

For more information please contact 781-488-3526 or visit GREY2KUSA.org.

Florida: CH35695. A COPY OF OUR OFFICIAL REGISTRATION AND FINANCIAL INFORMATION MAY BE OBTAINED FROM THE DIVISION OF CONSUMER SERVICES BY CALLING TOLL-FREE WITHIN THE STATE, 1-800-HELPFLA, OR VIA THE INTERNET AT WWW.FLORIDACONSUMERHELP.COM. Illinois: Contracts and reports regarding GREY2K USA Worldwide are on file with the Illinois Attorney General. Maryland: Documents and information submitted under the Maryland Solicitations Act are available, for the cost of copies and postage, from the Maryland Secretary of State, State House, Annapolis, MD 21401 or by calling 800-825-4510. Mississippi: The official registration and financial information of GREY2K USA Worldwide may be obtained from the Mississippi Secretary of State's office by calling 1-888-236-6167 (in MS) or 1-601-359-1350. New Jersey: INFORMATION FILED WITH THE ATTORNEY GENERAL CONCERNING THIS CHARITABLE SOLICITATION AND THE PERCENTAGE OF CONTRIBUTIONS RECEIVED DURING THE LAST REPORTING PERIOD BY GREY2K USA WORLDWIDE THAT WERE DEDICATED TO THE CHARITABLE PURPOSE MAY BE OBTAINED FROM THE ATTORNEY GENERAL OF THE STATE OF NEW JERSEY BY CALLING 973-504-6215 AND IS AVAILABLE ON THE INTERNET AT HTTP://WWW.STATE.NJ.US/LPS/CA/CHARFRM.HTM. New York: Upon request, from the Attorney General's Charities Bureau, 28 Liberty Street, New York, NY 10005, 1-212-416-8686 or www.charitiesnys.com. North Carolina: Financial information about this organization and a copy of its license are available from the State Solicitation Licensing Branch at 1-888-830-4989 (in NC) or 919-807-2214. Pennsylvania: The official registration and financial information of GREY2K USA Worldwide may be obtained from the Pennsylvania Department of State by calling toll-free, within Pennsylvania, 1-800-732-0999, or 1-717-783-1720. Virginia: A financial statement is available from the Office of Charitable and Regulatory Programs, P.O. Box 1163, Richmond, VA 23218. Washington: GREY2K USA Worldwide's financial information may be obtained from the Secretary of State at 1-800-332-4483 or 360-725-0378. West Virginia: West Virginia residents may obtain a summary of the registration and financial documents from the Secretary of State, State Capitol, Charleston, West Virginia 25305. REGISTRATION IN THE ABOVE STATES DOES NOT IMPLY ENDORSEMENT, APPROVAL, OR RECOMMENDATION BY THE STATE.