** PLEASE FORWARD & CROSS-POST **
Phoenix Dog Track to Run Its Last Race!
Dear Friends,
We are happy to announce that yet another American dog track announced that it is closing! Phoenix Greyhound Park (PGP) in Arizona will run its last race on December 19, 2009. This follows last week's news that Valley Park in Texas has also suspended its schedule through 2010.
Read the Arizona Republic story.
PGP's announcement follows GREY2K USA's recent report showing that over 500 dogs had been injured, too sick or too hurt to race at Arizona dog tracks in 2008. The Phoenix track reported the majority of injuries (300), at a rate of 25 per month. Thankfully, this will now stop.
Even as we work to end dog racing all across the country, it is our hope that each person who receives this message will consider adopting a rescued greyhound. In the last two weeks, we have received updates from volunteers at Arizona Greyhound Rescue, Greyhound Companions of New Mexico and Greyhound Friends of New Jersey about the many dogs they have rescued. Just as you support our lobbying efforts, we ask you to support these wonderful organizations as well.
Click here to visit our adoption referral list to find a rescue group near you.
Legislative sessions are in full swing in many states, and we are working harder than ever to speak for the greyhounds. PGP and Valley Park are just two of nearly twenty tracks that have closed for live dog racing since Christmas Eve 2004. Help us close the rest with a campaign donation today.
Through November 1, 2009, all those who contribute $100 or more to GREY2K USA will receive a full-color, 11 x 14 Greyhounds on the Beach print. (Click here for details.) Get yours today, and help us continue the fight to end dog racing nationwide.
Critical votes may soon be taken in Massachusetts, New Hampshire, Rhode Island and Florida, and the greyhounds will need your full support this Fall.
For the greyhounds,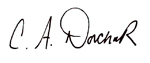 Christine A. Dorchak, Esq.
President