Big thanks to all the great volunteers working in the field to spread the word that dog racing must end!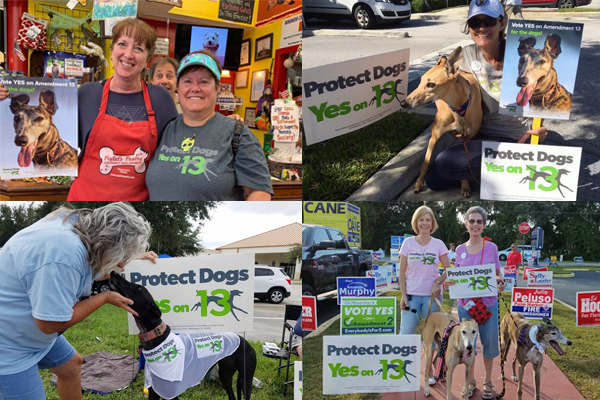 With 11 of the 17 remaining greyhound tracks in the United States located in Florida, a victory on Amendment 13 will be a significant blow to the national industry.
Dogs are cruelly confined. Approximately 8,000 greyhounds endure lives of confinement at Florida tracks, kept in warehouse-style kennels in rows of stacked metal cages that are barely large enough for them to stand up or turn around. They are normally confined for 20 to 23 hours per day in these cages.


Dogs are dying at Florida racetracks. Since the state began tracking greyhound deaths in 2013, 493 dogs have died at Florida tracks. On average, a greyhound dies at a Florida dog track every three days. 94% of these dogs were three-years-old or younger.


Dogs are suffering serious injuries. Florida is one of only two states that does not publicly report greyhound injuries. A single county, Seminole, began tracking greyhound injuries in May of 2017. Since then 90 greyhound injuries have been reported, including 68 greyhounds that suffered broken bones and five dogs that died.


There is a serious doping problem in the racing industry. Over the past decade there have been 419 greyhound drug positives at Florida tracks, including 68 greyhound cocaine positives, and positive results for novocaine, lidocaine, industrial solvent DMSO, and opiates oxycodone and oxymorphone.


Greyhounds are fed meat from dead, dying, diseased or disabled animals. To reduce costs, greyhounds are fed raw "4-D" meat from downed animals that has been deemed unfit for human consumption and contains denatured charcoal.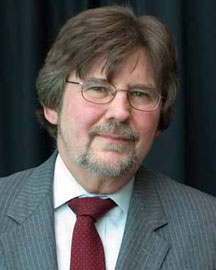 Fred Barton
Board Member
GREY2K USA Worldwide
©GREY2K USA Worldwide. All rights reserved. GREY2K USA Worldwide is a non-profit 501(c)4 advocacy organization located at 7 Central Street, Arlington, Massachusetts 02476. 100% of donations support our mission to end dog racing. We are grateful for personal and corporate contributions. Because GREY2K USA lobbies for greyhound legislation, contributions are not tax deductible.


Privacy Notice: It is against our policy to share, rent, sell or make our supporters' or volunteers' names or other information available to third parties. Unless disclosure is required by law, we can assure you that your personal information will be kept confidentially by this organization.
For more information please contact 781-488-3526 or visit GREY2KUSA.org.