This New Year's Eve brings wonderful news for the greyhounds. Every dollar donated through January 1, 2020 will be doubled by our board member Paula Blanchard. Paula is an award-winning biographer who lives in Massachusetts with her rescued greyhound Clarice. Her generosity also extends to monthly donations!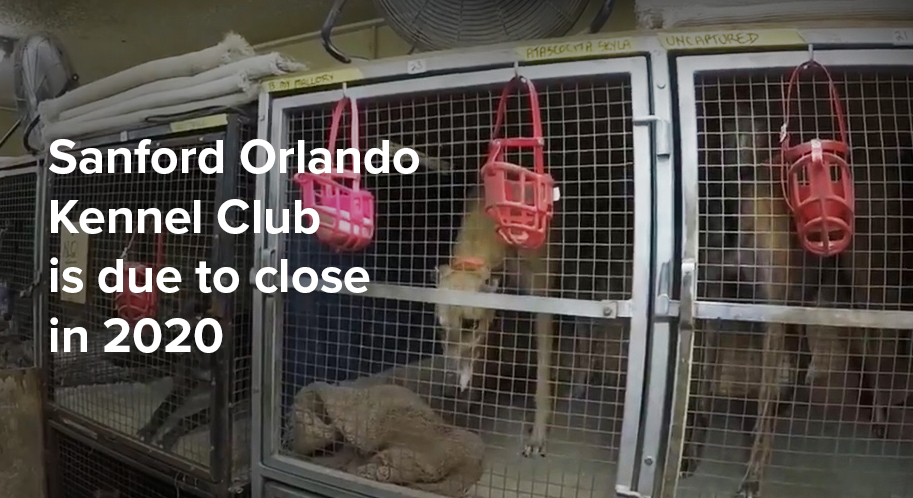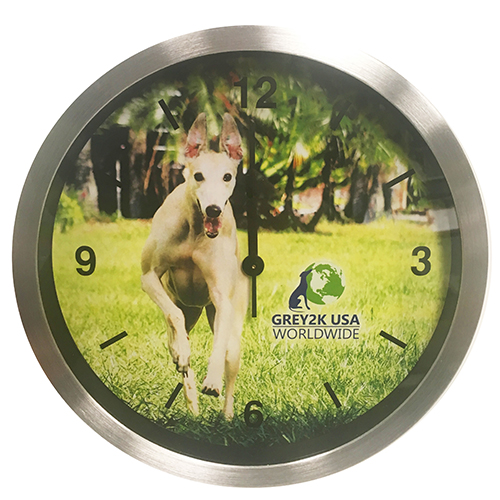 Please make a generous tax-deductible gift today to help provide rescued greyhounds the veterinary care and loving family they deserve. Donors who give $500 or more may choose to receive a special Greyhound Freedom Clock!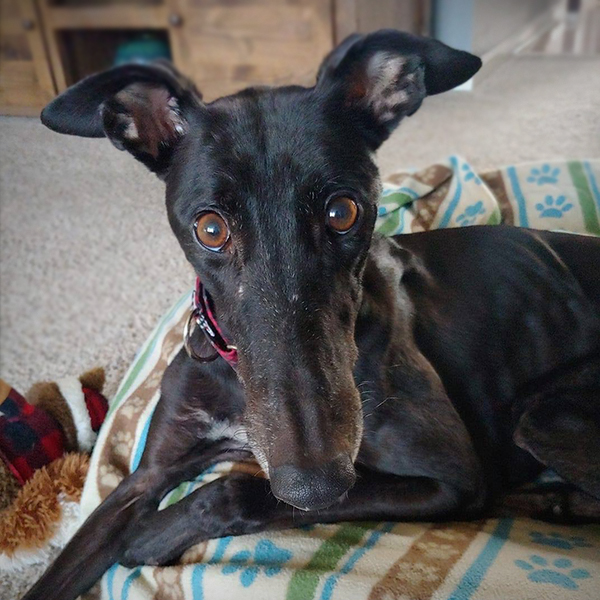 Amelia was rescued from the Canidrome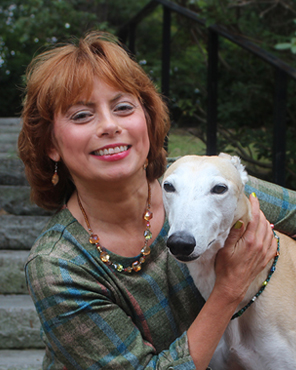 Christine A. Dorchak, Esq.
President
GREY2K USA Education Fund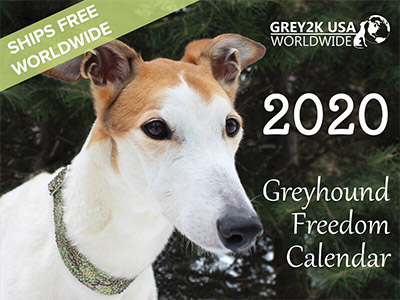 Save greyhounds by visiting smile.amazon.com and selecting the GREY2K USA Education Fund as the charity you support.
© GREY2K USA Education Fund. All rights reserved.

The GREY2K USA Education Fund is a non-profit 501(c)3 educational organization dedicated to the welfare of greyhound dogs. All contributions are tax deductible to the full extent of the law.

Privacy Notice: It is against our policy to share, rent, sell or make our supporters' or volunteers' names or other information available to third parties. Unless disclosure is required by law, we can assure you that your personal information will be kept confidentially by this organization.

For more information please contact 781-488-3526 or visit GREY2KUSAEDU.org