**PLEASE FORWARD THIS URGENT REQUEST AND CROSSPOST**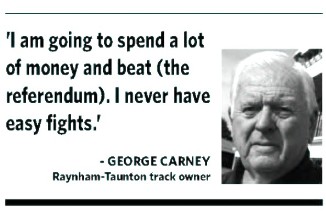 Friends:
Next year will mark the 75th anniversary of the introduction of greyhound racing in Massachusetts. Over the decades, thousands of dogs have suffered and died at Bay State racetracks.
In 69 days, citizens will have an historic opportunity toVote YES on Question 3 and end this cruelty forever!
You and I know the truth about this exploitive industry. We know that over 800 greyhounds have been injured while racing since 2002, including dogs that suffered broken legs, paralysis, and broken necks. We know that thousands of greyhounds endure lives of terrible confinement, inside tiny cages barely large enough for them to stand up or turn around. This is no way to treat a dog!
But success will only be possible if we can deliver this humane message far and wide. Already, wealthy dog track owner George Carney has threatened to spend millions against Question 3. He intends to whitewash the cruelty at Raynham Park with a multi-million dollar television advertising campaign.
Don't let this happen! To win, we must fund our own television ad campaign, bringing our message of common sense and compassion to every voter in the state. Over the next sixty-nine days, we will execute a robust public education campaign – distributing bumper stickers, buttons and flyers – but this alone will not bring the greyhounds home. Without a prominent television and radio campaign, the Greyhound Protection Act will not pass.
Please be a hero for the greyhounds. Make a donation today to end dog racing in Massachusetts once and for all.
Yes! I Can Help the Greyhounds With an Immediate Donation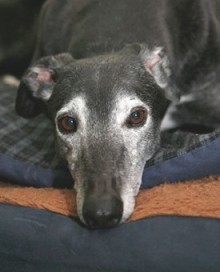 For the greyhounds,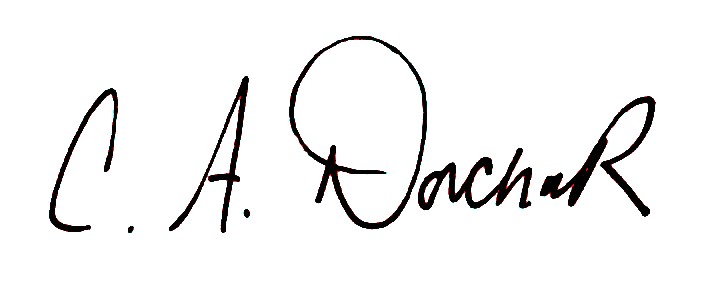 Carey Theil & Christine Dorchak
GREY2K USA
PO Box 442117
Somerville, MA 02144
(866) 247-3925