**PLEASE FORWARD THIS URGENT REQUEST AND CROSSPOST**


Friends:


We are proud to announce that Massachusetts voters have overwhelmingly passed Question 3, the Greyhound Protect Act, by a margin of 56% to 44%!!! This is the first time in history that dog tracks have been closed down by citizens vote.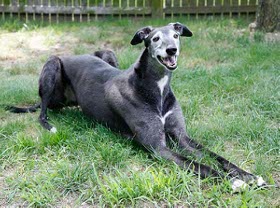 Yesterday, the greyhounds won in 12 of 14 counties. From Boston to the Berkshires and Nantucket to North Adams, voters in nearly 290 towns said "yes" to ending 75 years of cruelty.


This is a fantastic win for dogs in Massachusetts and it marks the demise of an industry that exploits dogs for entertainment and profit.


Moving forward, GREY2K USA will work to place any and all available greyhounds from Wonderland and Raynham Parks. Stay tuned to learn how you can support this effort as the tracks begin winding down their operations.


As you know, dog racing still exists in
10 other states
and we are committed to ending dog racing nationwide. We are grateful for your support of our work.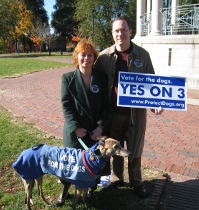 For the dogs,


Carey Theil & Christine Dorchak

GREY2K USA



P.S. There are still a small number of commemorative Bark the Vote t-shirts available. For a donation of $50 or more, we can send you one today!