GREY2K USA Worldwide Staff
The staff of GREY2K USA Worldwide consists of Office Coordinator Caroline Williams, Research Director Matt Read, and Communications Director Maria Moyser. We are also very grateful for the continued guidance of communications expert, Danielle Festa and her sidekick Brody. Our team members use their special talents to help end dog racing and promote the adoption of ex-racers. Gina is here every day to cheer them on, and dedicated volunteer Julie Neubauer rounds out the team.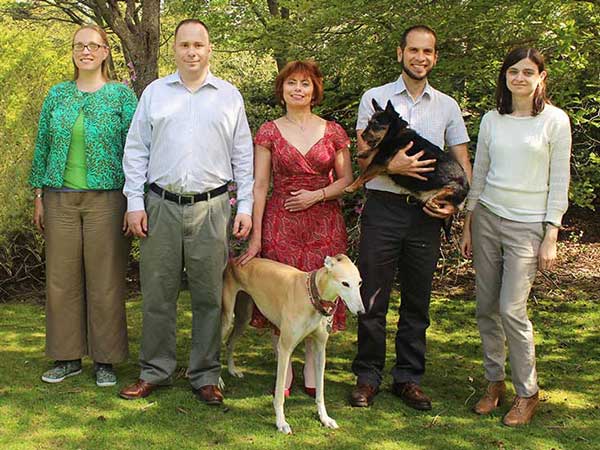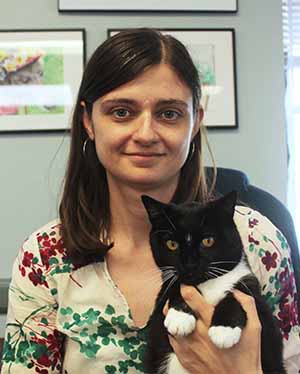 Maria Moyser, Director of Communications
Maria is a communications specialist who loves working with nonprofits dedicated to animal welfare. She has previously volunteered with Brooklyn Animal Action as a graphic designer and is very enthusiastic to now be advocating for greyhounds. She currently has two lovely rescued cats, Romeo and Kara. Email maria@grey2kusa.org.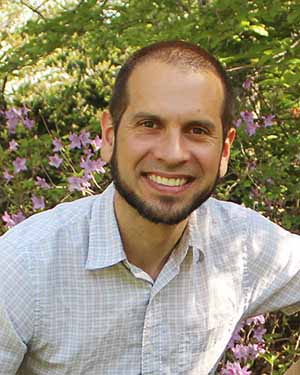 S.Matt Read, Director of Research
Matt is a graduate of Simmons College and the University of Texas at Austin. A seasoned traveler and outdoorsman, he found and adopted an abandoned puppy in Texas who ultimately changed his life. A former Peace Corps volunteer, he now devotes his attention to making the USA a better place. Email matt@grey2kusa.org.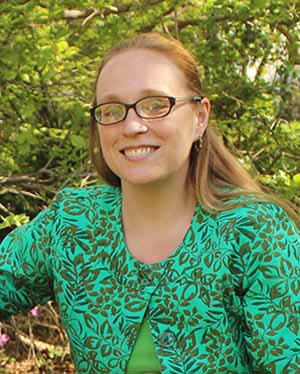 Caroline Williams, Office Coordinator
Caroline has a lifelong devotion to nonprofits. She has volunteered at nursing facilities, shelters, AIDS clinics, and after-school programs, to name just a few! Caroline loves traveling, practices yoga, and knits. Email caroline@grey2kusa.org.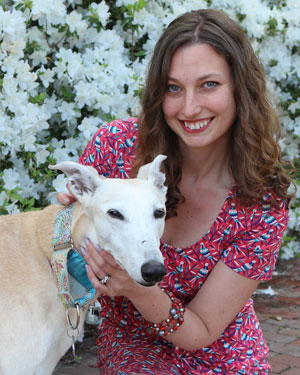 Danielle Festa, Communications Consultant
Danielle has been the web developer for GREY2K USA Worldwide since 2010 and continues to bring her technical, design and marketing related expertise to the table. Danielle works with her own rescue dog assistant, Brody. Being a visual artist as well, she has created a line of watercolor greyhound cards and prints for our online shop. Email danielle@grey2kusa.org.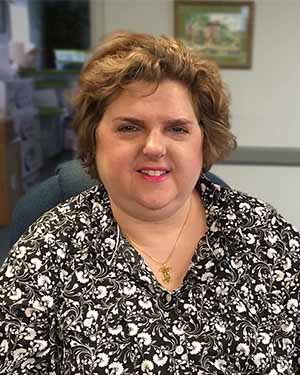 Julie Neubauer, Office Volunteer
Julie has been volunteering since 2007 and helped pass the Greyhound Protection Act of 2008, the Massachusetts ballot question that closed the Wonderland and Raynham dog tracks. She shares our commitment to ending dog racing worldwide and continues to help in our Arlington office on a regular basis. Julie is a wonderful member of our team!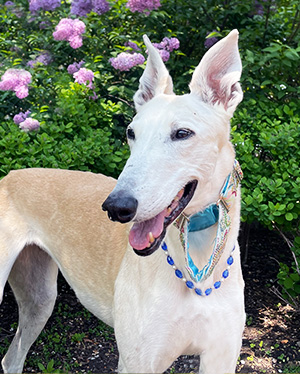 Gina, Top Dog
Regina was rescued from Derby Lane. Born in Texas in 2010, "Gina" raced nearly 200 times at Florida racetracks. She wags her tail in big circles and kisses everyone who comes to the office. Email gina@grey2kusa.org.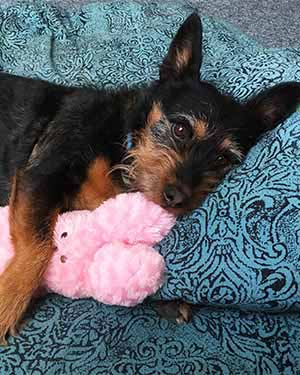 Raisin, Chief Executive Woofer (aka ChEW)
Raisin comes from the Chihuahuan Desert of West Texas where she was found as a puppy by the side of the road. A veteran hiker and dog treat specialist, she now spends her time heralding incoming packages in the fight against greyhound racing.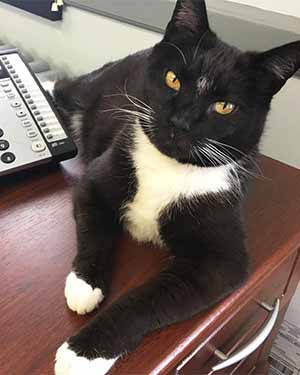 Romeo, Top Cat
Romeo is a friendly cat who comes from the streets of Brooklyn where he was rescued by Brooklyn Animal Action. He brings a unique skillset to the office and lists his interests as sunny spots, tuxedo fashion, studying greyhounds, and snacks.
---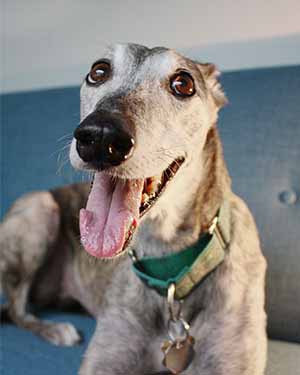 Hope, Ambassadog 2002-2015
Hope was a greyhound rescued from the now-shuttered Wonderland dog track. As one of our "ambassadogs," she educated people about greyhound racing on her walks every day. Hope is also the namesake of our bequest program, the Hope Fund.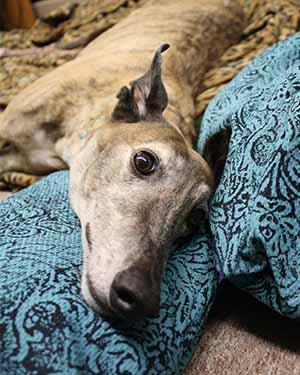 Zoe, Resident Greyhound 2002-2014
Zoe was a rescued racer who loved to eat peanut butter biscuits and to model greyhound fashions for our web site. She inspired us to work hard for her fellow greyhounds. Sweet Zoe is missed dearly by us all each day.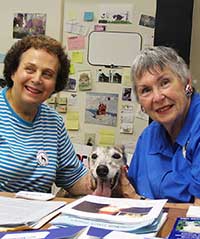 Rita Escor and Marion Penney, Office Volunteers 1999-2013
Rita and Marion are best friends who volunteered in our original office in Davis Square, Somerville. Our work for the greyhounds would have been impossible without them. Marion has rescued eight greyhounds, including Sandy who appears in this photo.
Take action to save greyhounds
More Ways to Help